Epoxy Flooring Specialists
Transforming Concrete Floors into Stunning Works of Art. Durable and Beautiful Epoxy Flooring Solutions for Northern NSW and South East QLD.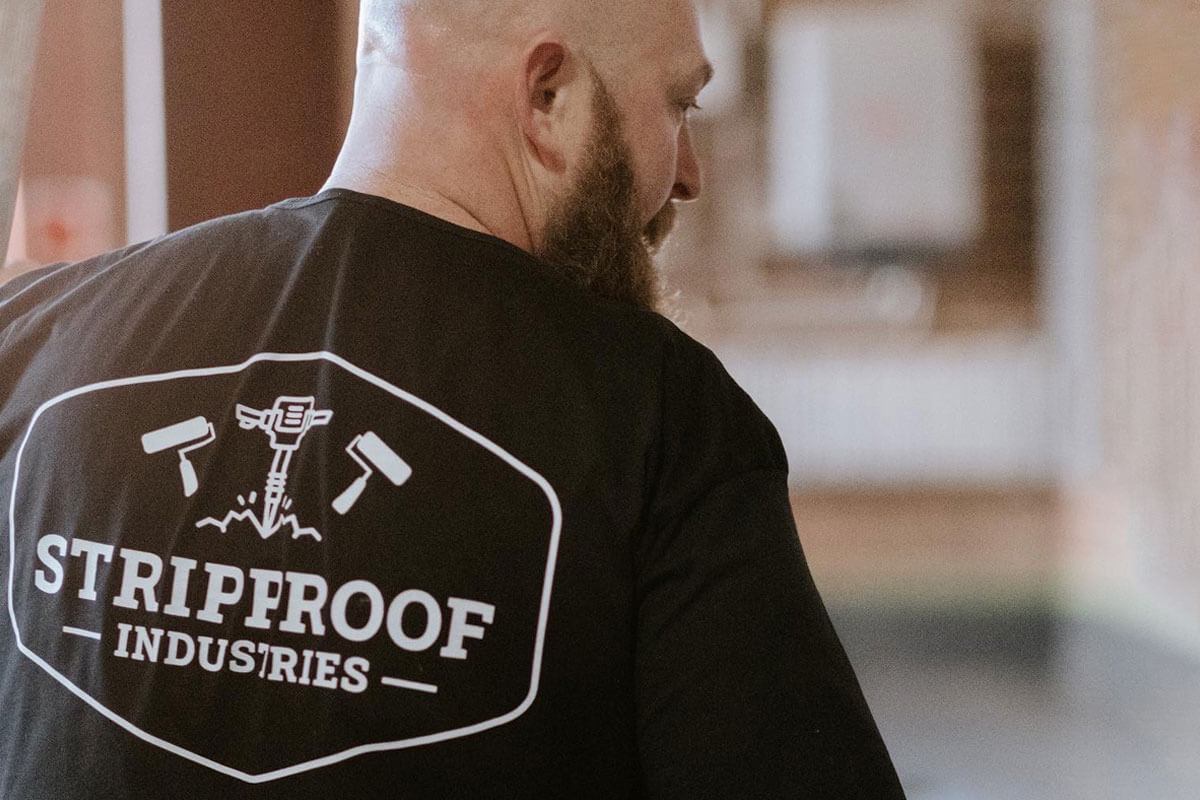 With more than 10 years experience, we are your local experts who specialise in epoxy floors. At Stripproof Industries we have built a reputation on quality and faultless work that withstands the test of time for both residential and commercial epoxy flooring.
We strive to build a positive relationship with our clients and ensure our work is completed on time and within budget. Our follow-up process reassures clients that the job isn't finished when the top-coat goes down and that we are there to help at any time.
Transform your space with stunning epoxy flooring, perfect for both residential and commercial settings.
Stripproof Industries has built a strong reputation in the industry by delivering premium quality flooring solutions and unmatched customer service.
Our epoxy flooring solutions come in a wide range of premium colours and styles to suit any taste and design preference. Whether you're looking for a bold and vibrant statement or a more subtle and sophisticated look, we have a colour and style that will suit your needs.
Our epoxy coatings are made from high-quality materials that are both durable and long-lasting, ensuring that your flooring will remain looking great for years to come. From sleek and modern greys to warm and inviting earth tones, our range of colours and styles will help you achieve the perfect look for your space.
Ben was extremely responsive to my water problem in the basement. Came on a Saturday to have a look. Very knowledgeable, efficient and got the work completed on time. Would highly recommend Stripproof Industries. It was great to have someone be so reliable and get the job done....
Ben and Jodie did an excellent job of epoxy surfacing my patio and verandah. The old tiled surface is gone and the new surface looks amazing. I could not be happier with the outcome. They assisted me in choosing the surface colour and it is excellent. Their prompt, professiona......
Ben installed a new epoxy flooring in my garage – super happy with how it turned out, has completely transformed the space. Ben was very easy to deal with, great communicator, arrived when he said he would, was efficient and did a quality job. Highly recommend!...
Ben and Jodie are true hard working professionals. I had epoxy flake flooring of my garage and laundry floors. Laundry floor was tiled but treatment over the tiles was incredible. No need to go to expense of jack hammering to remove tiles. The finish is perfect. Cannot see any......
Ben and Jodie did an absolutely outstanding job on my mums garage floor. Epoxy choice was Capri flake on Merino base. Job was perfection, communication fantastic, quality next level and price extremely reasonable. Thanks again guys for squishing my mum in last minute and right......
Fantastic job by Ben and Jodie. We are very happy with the result. They are an amazing team, great quality, professional, and very helpful. We are looking forward to using them again....
We highly recommend Ben for your epoxy flooring needs. His is very professional and friendly and the quality of his workmanship is outstanding....
Epoxy floor for garage – Ben did a fantastic job at a very reasonable price. He was very accommodating, punctual and professional. He fitted in with our timeframe and nothing was too much trouble. His workmanship was at an extremely high level and would not hesitate to r......