Transform Your Home with Durable Epoxy Flooring
Stripproof Industries specialise in bespoke epoxy flooring solutions for residential properties in Northern NSW and South East QLD.
Epoxy flooring has become increasingly popular among homeowners due to its durability, low maintenance, and aesthetic appeal. It not only looks great, but it also adds value to your home. Explore the benefits of epoxy flooring for residential properties and see why it's a smart investment for any homeowner.
Why Choose Epoxy Flooring
Epoxy flooring has become increasingly popular in recent years, and for good reason. The benefits it provides are numerous and can greatly enhance the look, durability, and functionality of any residential space.
Expert Installation & Colour Options
At Stripproof Industries, we believe that proper surface preparation is key to a successful epoxy flooring installation. That's why we take the time to carefully assess the condition of the existing surface and determine the best method of preparation, whether it be shot blasting, diamond grinding, or other techniques.
We also offer colour consultation services to ensure that our clients get the exact colour and surface combination they desire.
Once the surface is properly prepared and the colour is selected, we take care to pour and distribute the epoxy flooring with precision and expertise, ensuring a flawless end result.
Say Goodbye to Boring Floors
Transform your home's appearance with epoxy flooring! View our before & after images and see how this durable and stylish solution can elevate your home's look and functionality.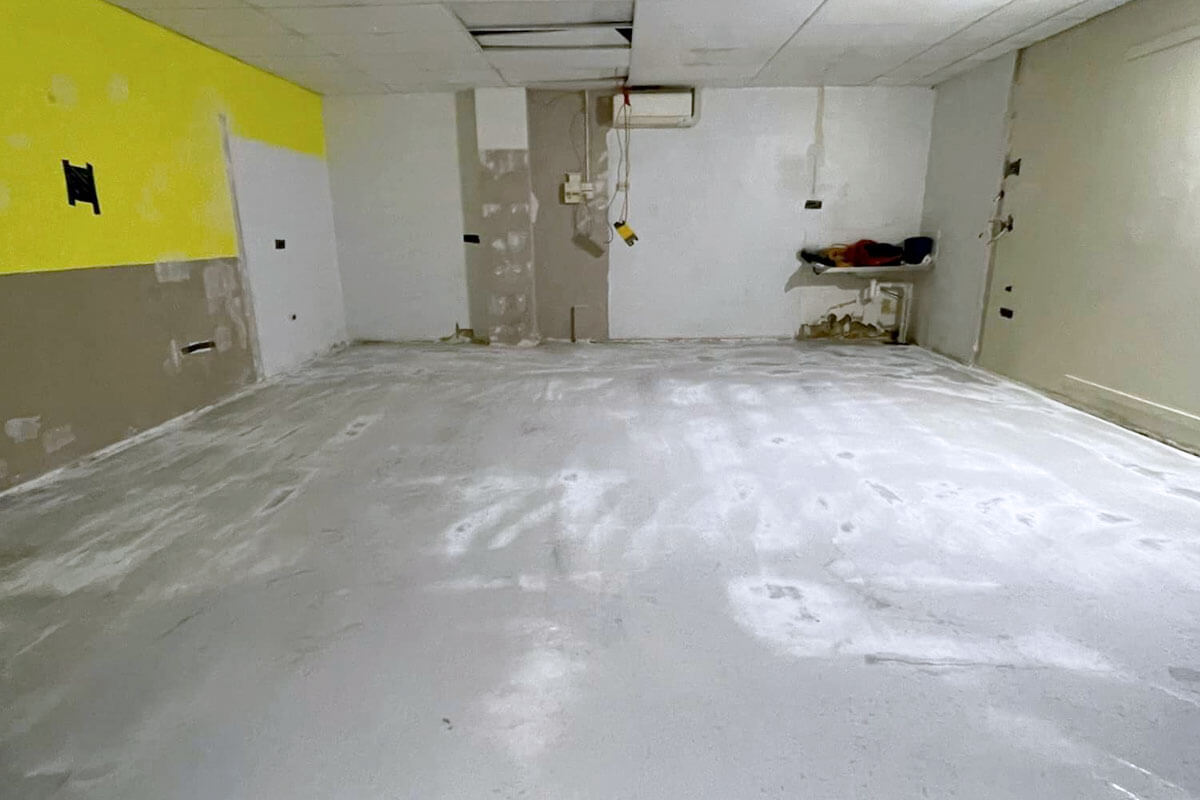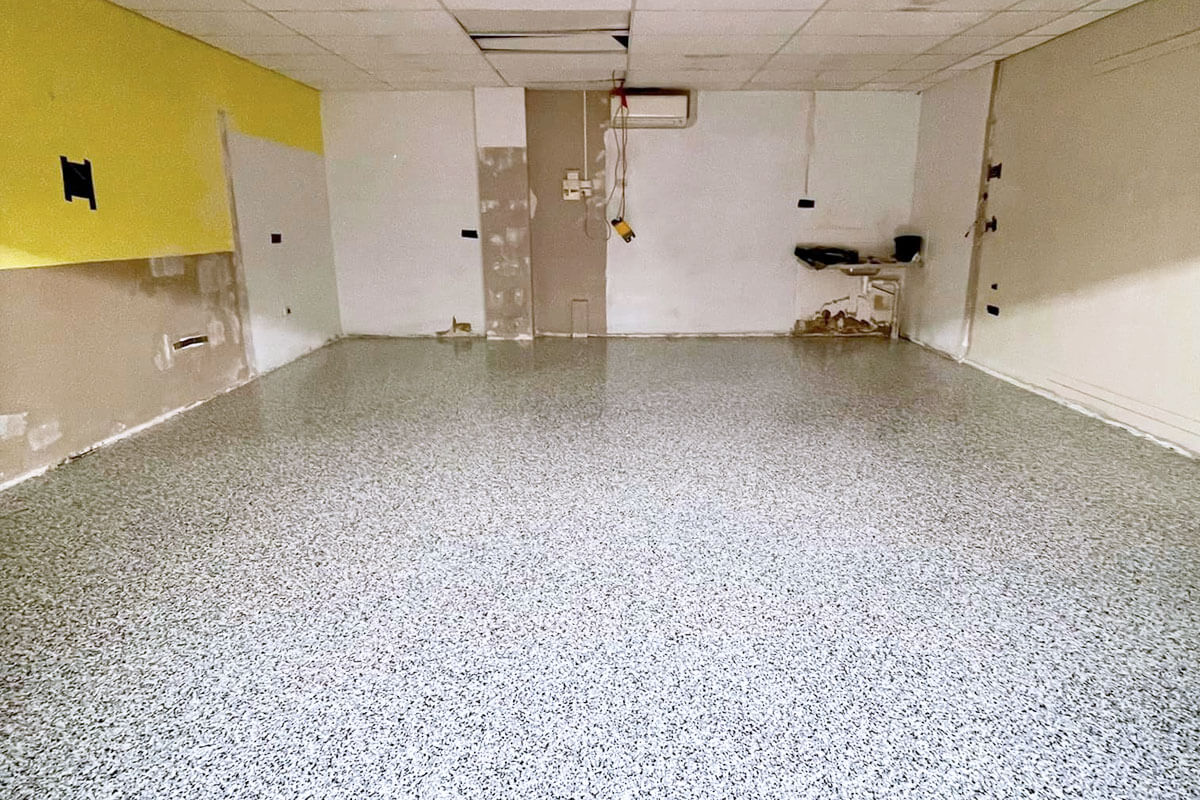 Epoxy flooring is a versatile and durable solution that can enhance the look and functionality of many spaces in your home.